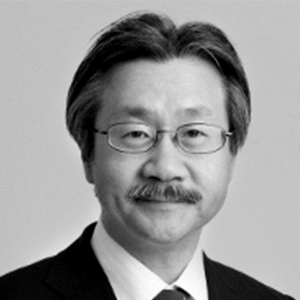 Chief Scientific Officer
& Co-Founder, Board Member
Minoru S.H. Ko, MD, PhD has served as Chief Scientific Officer and as a member of the board of directors since May 2017 and was a co-founder of the company with Akihiro Ko. In addition, Dr. Ko is currently professor emeritus at Keio University School of Medicine and formerly Professor and Chair at the Department of Systems Medicine, Keio University School of Medicine. In 2012, Dr. Ko founded Elixirgen, LLC to develop novel products based on stem cell related technology. In 2016, Dr. Ko founded Elixirgen Scientific, LLC. Prior to forming Elixirgen, LLC, Dr. Ko worked as Senior Investigator (tenured) and Section Chief at the National Institute on Aging, a division of the National Institutes of Health. He also previously served as Assistant Professor and Associate Professor (tenured) at Wayne State University School of Medicine. Dr. Ko has published more than 150 peer-reviewed scientific articles and more than 20 other articles and book chapters, including a "Stem Cell Biology" chapter of Harrison's Principles of Internal Medicine (17th, 18th, 19th editions). Dr. Ko brings more than 30 years of experience in stem cell biology, genetics, molecular and cell biology, and systems biology.